The Sound Maker Discovery Workshop
From Tick Tock to Minute Repeater
THE THEMATIC
PAYING TRIBUTE TO 150 YEARS OF CHIMING WATCHES
Over the past 150 years, chiming watches have had a special significance in Jaeger-LeCoultre's portfolio of complicated timepieces. Since creating its first minute repeater in 1870, the Manufacture has developed more than 200 chiming watch calibres and has mastered every form, from relatively simple alarms including the well-known Memovox alarm-calibers to the most complex of all - the Grande Sonnerie and Westminster chimes.
The Sound Maker pays tribute to the past, present and future of these noble complications, which epitomise Jaeger-LeCoultre's constant quest to marry technical ingenuity and artistic creativity.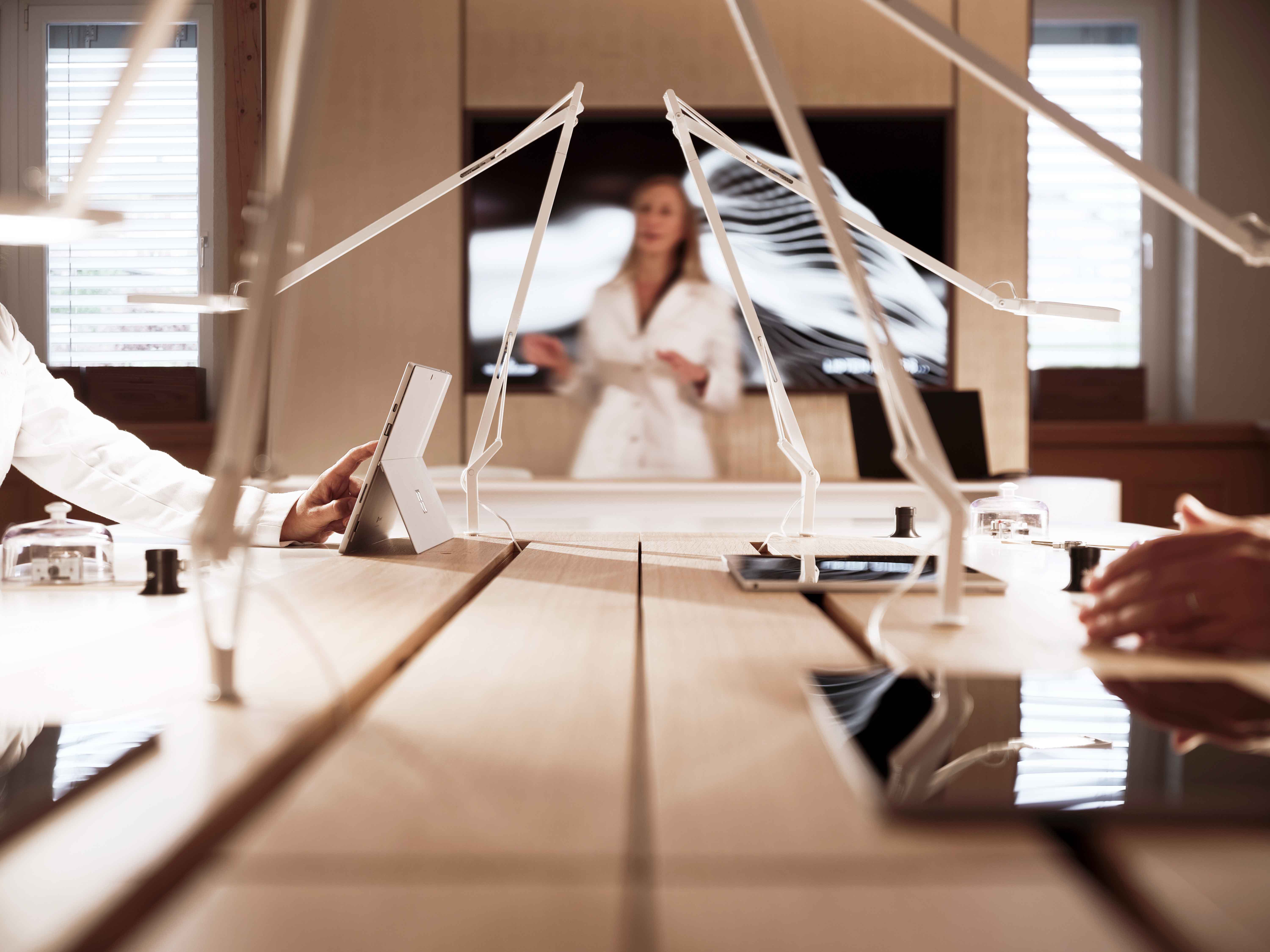 Booking
The Sound Maker Discovery Workshop
Duration

3 hours
Price

220 CHF incl. VAT
Participants

8
Languages

French / English
Available countries

Switzerland
Level

Connoisseur
Location

Manufacture Jaeger-LeCoultre
Address

Rue de la Golisse 8, 1247 Le Sentier, Switzerland
Together with an instructor and a technical expert, you will discover why watches go `tick-tock`, how time can be expressed through sound, what makes a minute repeater chime - and the difference between a repeater and a Grande Sonnerie. You will also navigate through some of our historic landmark timepieces, as well as the Maisons's contemporary chiming watches. Our experts will reveal some of the secrets of our patented innovations that have improved the quality of sound over time. To be fully immersed within Jaeger-LeCoultre's universe, you will be invited to go hands-on, using larger-scale models to try to replicate the work of the Maisons's highly skilled watchmakers.
Maximum participants: 8 people. Please note that a minimum of 3 participants is required to confirm the experience.
Plan to arrive 15 minutes before the time indicated on your reservation.


THE SOUND MAKER DISCOVERY WORKSHOP AT A GLANCE